This is why I like Nikon D5600 bundle kits!
We all want the best cameras, but we also don't want these to cost an arm and leg. The Nikon D5600 is a pretty capable affordable DSLR. And I like it not just because of the inexpensive price tag, but because it also delivers excellent image quality. 
This camera received the Best DSLR Entry Level award at the TIPA Awards 2017. It's currently selling for much less than its MSRP when it first hit the shelves some four years ago. If you're not so bothered about using a used or refurbished camera, you might even be able to get it for much less. But there's a way to save even more. 
Nikon D5600 deals for the money
Buying a used or refurbished camera is a gamble that not everyone will be willing to take. For me, however, rather than going all out searching the web for a good used Nikon D5600, I prefer buying a Nikon D5600 bundle instead. Here are my reasons;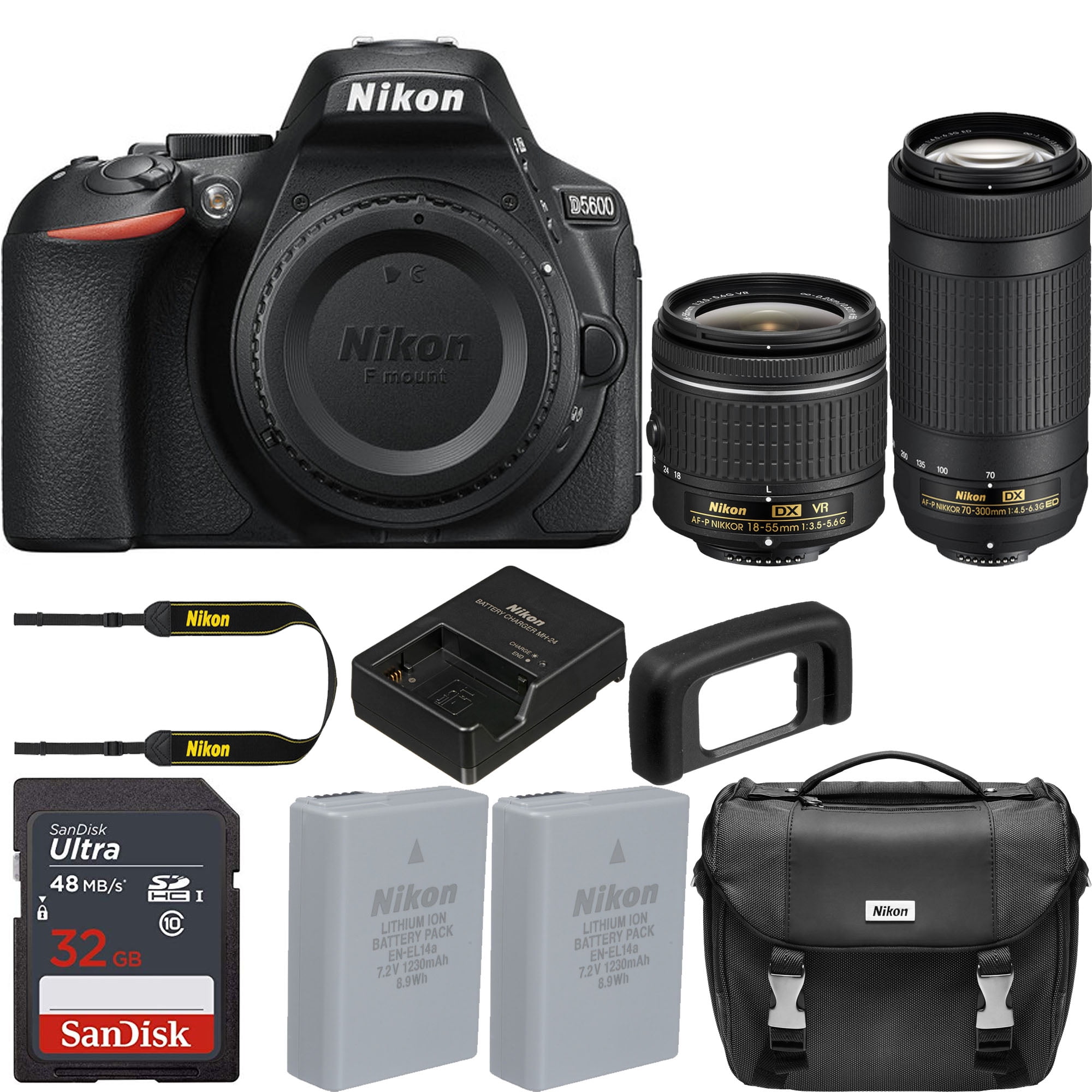 A compatible

Nikon D5600 lens kit

will probably be bundled in your purchase. These may be an 18-55mm f/3.5-5.6 lens or a 70-300mm f/4.5-6.3 lens, or both.

The bundle kit will include a range of other accessories you'll need. These accessories can include a memory card, tripod, flash, camera bags and cases, filter kit, extra battery, etc. 

Nikon D5600 bundles usually have more value since the camera, and every other accessory will carry a single heavily discounted price tag. 

You'll be able to buy quality warranty-backed accessories from manufacturers or authorized third-party brands. This means you'll be able to avoid falling victims to knockoffs and poor quality camera accessories. 
The 24MP D5600 is already an affordable camera.
But we're all humans, and saving a few more dollars won't hurt. Fortunately, the benefits of buying a Nikon D5600 bundle extends further than just saving money. If you want to get the best out of your camera, this is something you might want to consider.